Attracting Ideal Employees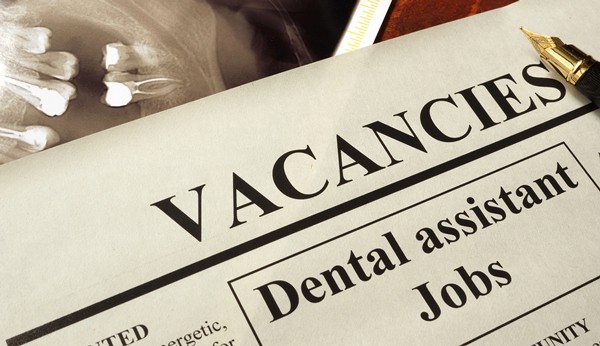 (Part 1 – Hiring and Retaining Good Employees)
By Debra Engelhardt-Nash
Charlotte, NC
One of the most important assets in your company is having the right people on your team. The moment the patient comes in contact with your practice they come in contact with the auxiliaries who work with you – the person answering the telephone, greeting them at the desk, and helping you treat them chairside and in hygiene. At each encounter, your patients are forming opinions about the practice, the dentistry, and the doctor. It is important to hire right and keep thriving employees who help the practice grow and succeed.
What does it take to hire right? And once you have the key employees, what does it take to build and sustain enthusiasm and keep an exceptional team vibrant and effective?
Business Principles and Office Protocols
The best run companies establish high standards of excellence and enforce certain beliefs. Establishing business principles with a devotion to superior performance provides the team much needed direction. In their best selling book In Search of Excellence, Tom Peters and Robert Waterman Jr. write, "the excellent companies are marked by very strong cultures, so strong that you either buy into their norms or get out." Your standards should never be lowered to merely fill a position. Be certain your practice vision and philosophies are in place. Providing clear standards will determine office protocols. Having clearly defined expectations outlined for team members will facilitate their success in accomplishing office goals.
Having in place business principles and office protocols with well defined training protocols and a system for feedback will insure the right employee will flourish in your practice.
Attracting Ideal Prospects
Using a job description, determine what you are looking for. Will you accept a person with no experience for the position? Be clear about your hiring objectives. List what experience and characteristics you are looking for as you compose your placement ad.
The placement ad should be written to attract top candidates. Avoid abbreviations or ambiguity in the copy. Be specific about number of working days per week you require. List the critical job responsibilities. State what previous experience you are looking for. Post what benefits and compensations you are offering. This will initially screen candidates and entice those who are looking for an exceptional opportunity. Remember that your ad placement is a reflection of your practice and your attitudes toward this position.
Screening Candidates
With the benefits of the internet, many applicants are now applying online. As you review electronic resumés, respond immediately. For those candidates without the proper experience or education, an immediate "No Thank You" saves you time. If you receive an electronic application from a highly potential candidate, an immediate response expedites contacting them for further review.
When you speak with the candidate, pay attention to their telephone "personality." Make notes about their voice, their phone etiquette, and professionalism. Ask questions such as, "What attracted you to this position?" "What type of office are you looking for?" "Tell me about your previous responsibilities." "What are your salary requirements?"
If the respondent does not meet your initial criteria, then simply thank them for their call and say "Your qualifications do not match the job requirements" and move on. Save time in asking for all resumés to be submitted and all call-in candidates to come in for an application or interview.
Pay attention to the questions asked by the telephone applicant. If the first question is about payday, be cautious. You are looking for someone who will share your vision.
Once you have attracted potential ideal employees, screened them, and visited with them on the phone you will have narrowed your prospect list down to "serious contenders" for your practice. Your next step is to meet them in person and make a "you're hired" decision. Continue this discussion by clicking here to read Part 2 of Hiring and Retaining Ideal Employees, "Meeting, Interviewing, and Hiring your Ideal Employee."