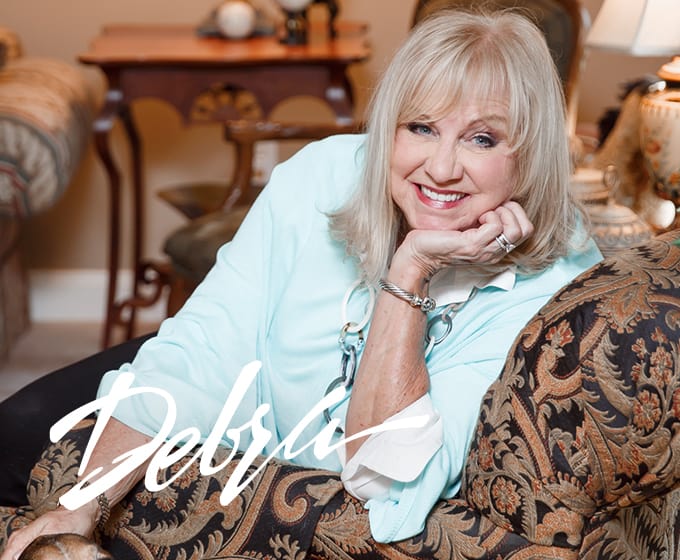 Unleash Your Power
Watch and Listen to Debra in Action!
Is your Dental Practice Best in Class? 
Let Debra Work With You and Your Team
Build a Powerful Practice that Makes a Difference in the Lives of those you Serve.
Getting Started
Debra Engelhardt-Nash is constantly on the move training, teaching, speaking, interviewing, and engaging audiences at dental conferences, conventions, study groups, and teams.  As one participant put it…
"Debra Engelhardt-Nash is more than one of the most requested speakers in dentistry – she is a human treasure that must be experienced."
"Is Your Dental Practice Best in Class?"
Debra Engelhardt-Nash Hot Off the Mic
Debra is one of the most sought after speakers, teachers, and practice coaches in the country. Art and Debra talk about what makes dental offices great. Communication skills, team management, patient interaction, and more. Be sure to listen in – Debra is not only very informative but very entertaining.
Listen to the podcast now by clicking on the button below.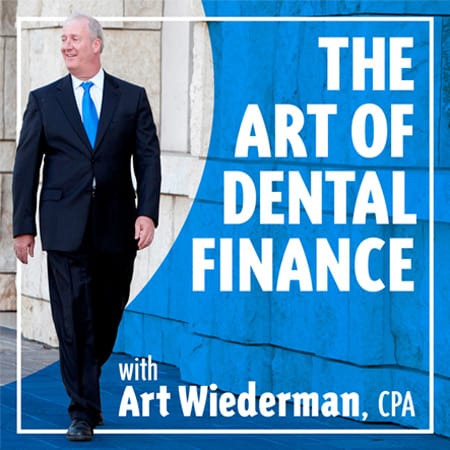 Dental Mastery with Debra
Are you totally committed to your practice success? Join Debra in this "Bullet-Proof Dental Practice" episode with Dr. Peter Boulden and Dr. Craig Spodak, "Go Big or Go Home: Dental Mastery". Become the kind of dentist who can create the vision then inspire the help of your team to put that vision into action. Watch the video or listen to the podcast and Master your Practice now. 1 hr.
Debra Revealed! The Force that Drives Debra's Passion to Help Dentists and Teams Reach beyond their Barriers.
Experience Debra by watching her in action as she tells her intimate story and reveals her private motivation to empower doctors and teams to reach beyond what they think they can accomplish. This compact 16-minute presentation was recorded live at the Tampa, Florida, Speaking Consulting Network (SCN) meeting in 2015. Be inspired. Watch it now.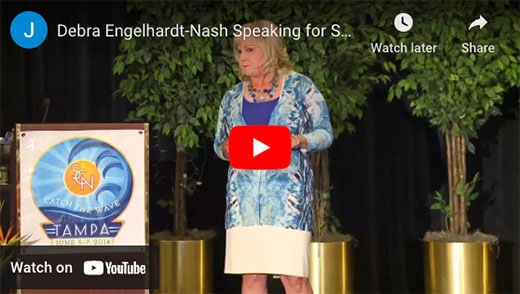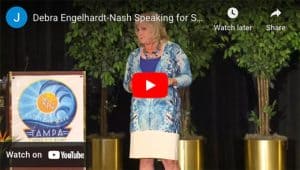 Testimonials

Debra Nash is one of the most Relevant, dynamic, and entertaining lecturers I have ever had the pleasure of listening to. Every little tidbit of information that she delivers with style, amounts to increased patient retention, case acceptance, and an overall increase in practice revenue.
Les Rykiss, DMD