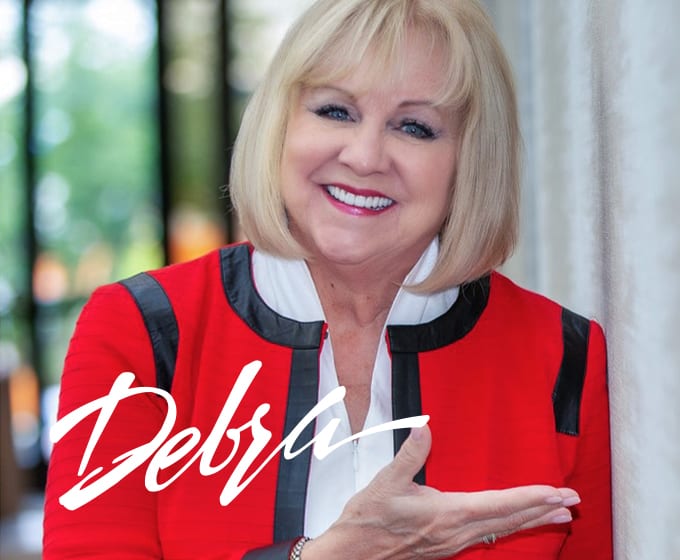 Unleash Your Power
Dental Business Training with Debra Engelhardt-Nash
Invite Debra to Speak
Let Debra Work With You and Your Team
Build a Powerful Practice that Makes a Difference in the Lives of those you Serve.
Team Training
This program is designed for EVERYBODY in your office to learn effective protocols for a progressive and productive dental practice. Your team will learn the essential elements that make up the refined management and communication skills of high-functioning dental offices. Our lectures and workshops will have focused materials for every team member role in this is highly interactive educational event.
During the Dental Business School, Debra Engelhardt-Nash will inspire your team to better understand how their efforts affect practice growth, and will give ideas to increase productivity and patient acceptance in this impactful 12-hour program!
Lecture and workshop topics will include:
Creating THE Customer service Culture that Differentiates Your Practice
Practice Development & Team Roles
Introductions – "Creating The First Impression"
Your New Patient Protocol
Effective Communications – Patients/Team
Treatment Presentation – How To Get To "Yes!"
Continuing Care Systems – How Effective Is Your Recare Program?
Office Systems – Scheduling/Financial Arrangements/Fees
Which Numbers Really Count?
Diagnosing Practice Vital Signs/Establishing Practice Monitors
Examining Overhead Ratios and Profitably
Financial Arrangements – Fee For Service/Dental Insurance/Accounts Receivable Control
Register NOW as Space Is Limited